Art in Buenos Aires
In this page I will be happy to share News about Argentinean and Buenos Aires Contemporary Art (as Classics too!). Argentina and specifically Buenos Aires is always at the top of Art in Latin America, this is the artiest city of the area. In addition to the complete collections at Malba (Museum of Latin American Art of Buenos Aires) or the MAMBA (Museum of Modern Art of Buenos Aires) or the Fine Arts Museum, we have wonderful collections and exhibitions at Proa Fundation or Fortabat Museum. The street art is also quite relevant and many times supported by the City or sponsored as a manner of impulse Culture. Buenos Aires rooms around 5000 monuments and statues of different styles, and although an usual complain, they are very well preserved and maintained.
Marta Minujin, and Argentinean "Classic" of Pop Art is re-launching her famous Parthenon done with banned books

The Argentinean Queen of Pop Marta Minujin is reinstalling one of her most rousing masterpieces of Ephemeral Art, a Parthenon done with banned books which are or were forbidden all around the world. It will be a structure of the same size of the real Greek Parthenon, 100 by 230 feet. There will be 100,000 banned literary works from all around the world hooked up to be released and sent to the public. The exhibition will be part of the vanguards art exhibition Documenta in Kassel city, Germany. The accurate place of this Parthenon of banned books will be at the Friedrichsplatz square, where in May of 1933 the nazis burned thousands of "non-german" books.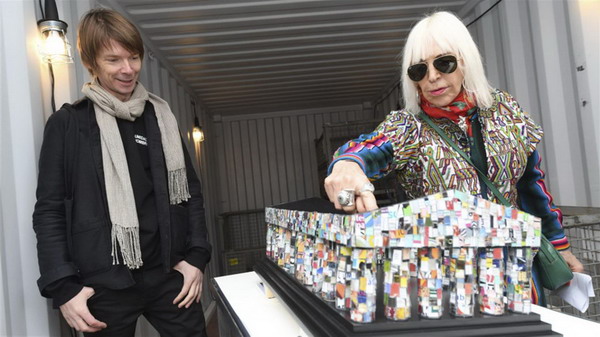 "The bad News is that there are 100.000 banned books around the world, the good News is that although that it is possible to still find them" said Adam Szymczik, the director of the exhibition.

The first Parthenon of books, between bullets and Democracy

Marta Minujin started her first Parthenon even before the return of Democracy in Argentina. She obtained sponsorship of the structural scaffolding company and the banned books which were hidden in warehouses or buried in different properties of the printing houses. So, without money and without permission, the huge structure started to be done in the corner of two important avenues (the famous 9 de Julio Av where the Obelisk is, corner with Santa Fe Av, the main artery of Retiro, Recoleta and Palermo).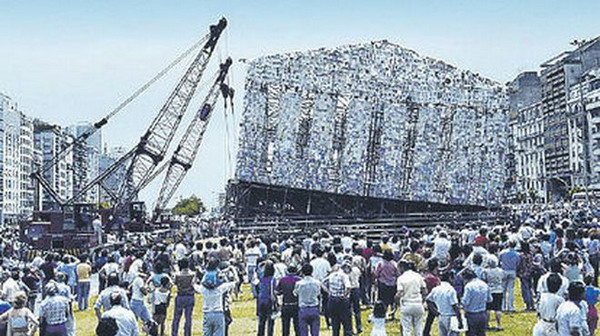 In this link you can see the video of the first Parthenon. There are also recognized writers stating that they also burned their libraries because of fear. In the minute 5.30 you can see how the police which was burning books months ago where now hooking off the copies which were set higher in order to assist an avid audience. That was literally a shower of books. Minujin and many others put their lives in risk for doing this evanescent piece of Art, which become a sample of civilian resistance and the first monument of our Democracy.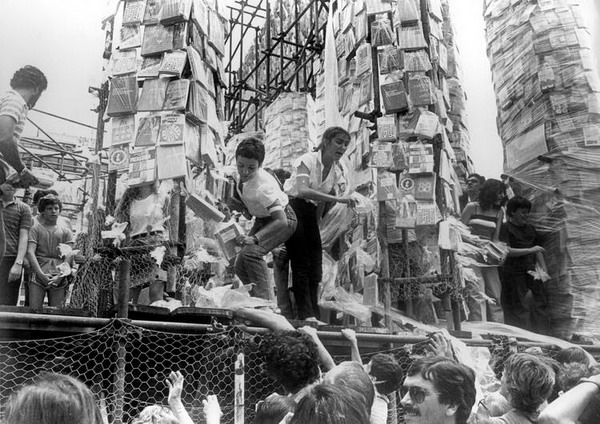 We can discover together the great Argentinean Art in my private art tour

References and Pictures
Article and pictures: Minujin with the scale model La Nacion
General view La Razon
Detail of public hooking up books: Clarin

















See other Suggested tours
Home
Go to News & Info of Buenos Aires
Ask for a personal City Tour 
Customer References
Share this page with a Friend
Know more About Me
Important: This is a so complete and very useful site, don't lose anything, use the SITE MAP