Evita Peron Tour
Behind the steps of Evita in Buenos Aires

This is a private tour about Evita in Buenos Aires city. You may imagine many things about her due to some music halls and movies. But who really was this powerful lady? Was her power what really matters in her story? Or the way she used it to take care of the weakest people of the society is what really accounts is this LOVE STORY?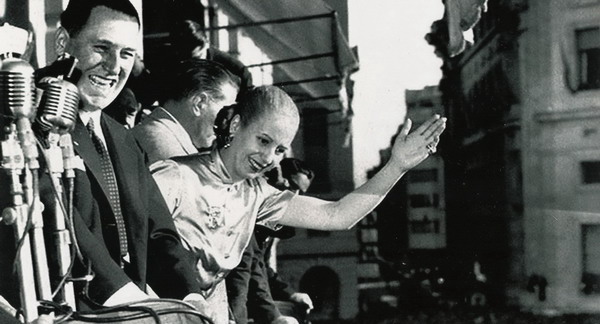 Trace the steps of Evita across Buenos Aires city, find the roots of the myth and the true behind the myth. Walk with the ghost of this memorious Cinderella across different neighborhoods of Buenos Aires.

The real story of Evita is even more amazing that the fake myth you had seen or listened. She was more powerful, more generous, more human, much less selfish. Get the story of an almost illiterate young lady who become without doubts in the most influent female politician of 20th Century, someone who pass away with only 33 years old but changed forever the social structure of a whole Nation, turned around the social role of the woman, and drove millions crazy in love and devotion for her.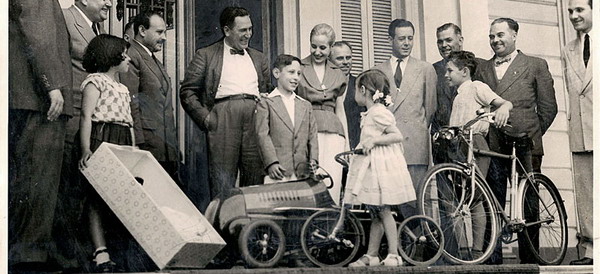 Evita in flesh and bones, Evita in the real myth which stills rooted in the collective memory. Her inflamed speeches still resonate in squares and balconies. Her actions still prolonged through generations rescued from poverty.

Evita, that little shy brunette who arrived to Buenos Aires with only one skirt and a shirt, holding nothing more nothing less than the dream of becoming a radio actress, with no idea about how much she will starve as neither idea of her destiny of Glory. Let's walk with her from the railway station across her life and across the Buenos Aires's streets to the famous Evita's balcony. Let's cry with her of desperation when her beloved Peron was kidnapped and was almost shot. Let's look for a little role across the theaters, let's do her only daily meal at a Café. There are waiting for us also some of her MANY graves. The controversial monument to Evita, fraught of ironies is part of our path.

Evita, the real myth, is awaiting for you in this unusual private tour across Buenos Aires. Click here!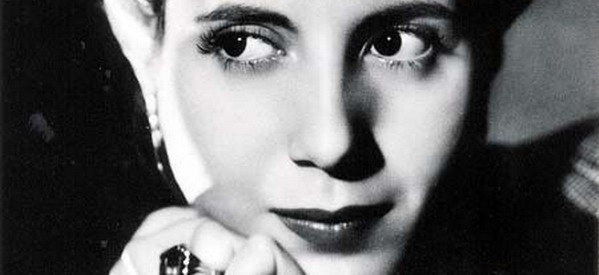 The amazing events Evita Peron's death

The death of Evita Peron is as shocking as her short life. After a painful agony lived like a drama for most of the Argentinean, Eva Peron passed away on July 26th of 1952 at 8.25 pm. There were fourteen days of funerals and the stock of roses of Latin America ran out as also the champagne, some for the sorrows of friends, the other for the joy of enemies. 2 Million people attended to her funeral, and it was necessary to ask the people to stop coming from all the countryside. Her body was embalmed and as soon the coup happened, her body was stolen and lost during nineteen years, rolling by many places of Buenos Aires and Europe.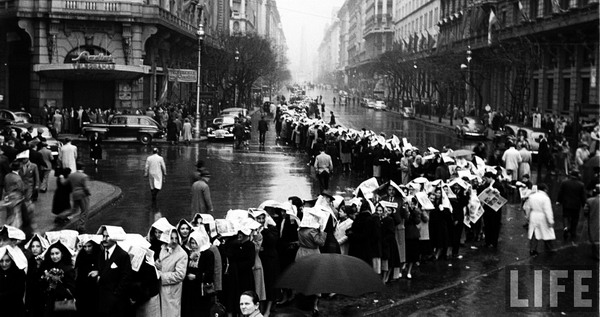 The grave of Eva Peron at Recoleta Cemetery we will visit is just the final stop of a long hidden itinerary her corpse made; we will also see her first grave which was not a church or a cemetery, as also places where she supposed to be placed during her kidnapping. This entire gripping story will be shared during our private tour of Evita Peron in Buenos Aires.

This paragraph was intentionaly written on July 26h of 2017, at 8.25 pm as a tribute to her on the 62th anniversary of her passage to immortality.













                             (Historical tour)

Back to Suggested tours
Home
Go to Next Page (History Tour) 
Ask for a personal City Tour 
Customer References
Share this page with a Friend
Know more About Me
Important: This is a so complete and very useful site, don't lose anything, use the SITE MAP

...