Wine tasting in buenos aires
In addition to the expertise they have, in addition to the high quality wines which are coming from boutique winneries, the people of Anuva Wines is really kind and friendly.

Located in the heart of Palermo Hollywood, in a beautiful restaurant, Anuva Wines offers a nice variety of local wines in five steps, joined with tasty pieces of local food.
Higly ranked in Trip Advisor, my Friends of Anuva are waiting for you to bring you a unique moment of joy!

Click here or in the banner to know more about them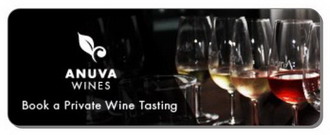 Travel Tips
            

Recommend this Site
Go to Next Page don´t lose Useful Tips!!
Know more About me
Home 
Customer References



wine tasting in buenos aires, buenos aires wine tasting, winneries in buenos aires, malbec wine in buenos aires, best wines in buenos aires, wines of buenos aires, wine tour buenos aires, wine experiences buenos aires, where to buy wine in buenos aires, buenos aires useful data, buenos aires travel tips, city tour personal, guia de turismo, personal city tour, personal guide, vacations in ba, buenos aires, gay friendly, walking tour, holidays in buenos aires, tourism guide, touristic guide, contemporary art, wine, bon vivant, private tour, cicerone, greeter, customized city tour, asado, mate, tango, estancia, trip advisor buenos aires, city tour personal, guia de turismo, personal city tour, personal guide, vacations in ba, buenos aires, gay friendly, walking tour, holidays in buenos aires, tourism guide, touristic guide, contemporary art, wine, bon vivant, private tour, cicerone, greeter, customized city tour, asado, mate, tango, estancia, trip advisor, tour guide, buenos aires, city tour personal, guia de turismo, personal city tour, personal guide, vacations in ba, buenos aires, gay friendly, walking tour, holidays in buenos aires, tourism guide, touristic guide, contemporary art, wine, bon vivant, private tour, cicerone, greeter, customized city tour, asado, mate, tango, estancia, trip advisor buenos aires, city tour personal, guia de turismo, personal city tour, personal guide, vacations in ba, buenos aires, gay friendly, walking tour, holidays in buenos aires, tourism guide, touristic guide, contemporary art, wine, bon vivant, private tour, cicerone, greeter, customized city tour, asado, mate, tango, estancia, trip advisor, tour guidebuenos aires, city tour personal, guia de turismo, personal city tour, personal guide, vacations in ba, buenos aires, gay friendly, walking tour, holidays in buenos aires, tourism guide, touristic guide, contemporary art, wine, bon vivant, private tour, cicerone, greeter, customized city tour, asado, mate, tango, estancia, trip advisor buenos aires, city tour personal, guia de turismo, personal city tour, personal guide, vacations in ba, buenos aires, buenos aires useful data, buenos aires travel tips, gay friendly, walking tour, holidays in buenos aires, tourism guide, touristic guide, contemporary art, wine, bon vivant, private tour, cicerone, greeter, customized city tour, asado, mate, tango, estancia, trip advisor, tour guide, buenos aires, city tour personal, guia de turismo, personal city tour, personal guide, vacations in ba, buenos aires, gay friendly, walking tour, holidays in buenos aires, tourism guide, touristic guide, contemporary art, wine, bon vivant, private tour, cicerone, greeter, customized city tour, asado, mate, tango, estancia, trip advisor buenos aires, city tour personal, guia de turismo, personal city tour, personal guide, vacations in ba, buenos aires, gay friendly, walking tour, holidays in buenos aires, tourism guide, touristic guide, contemporary art, wine, bon vivant, private tour, cicerone, greeter, customized city tour, asado, mate, tango, estancia, trip advisor, tour guide, buenos aires useful data, buenos aires travel tips