Architec Tour
In this private architecture tour Buenos Aires we are going to discover the many wonderful European style buildings that make this city deserve the nickname of The Paris of Southern America.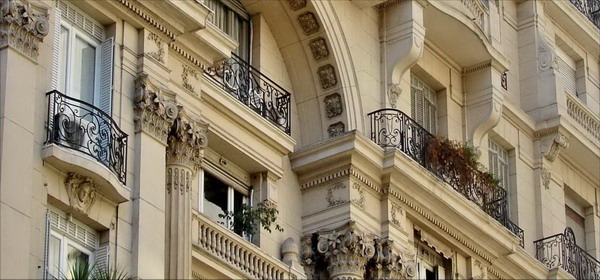 "Buenos Aires was conceived as the dream of the wealthiest aristocracy of the World in the early 20th Century, a social class who was in love for the Paris lifestyle and the European finest architecture pieces."

Luckily this is a never bombarded city so it preserves samples of many schools of design during this architecture city tour Buenos Aires. The city is in a plain unlimited area so it was possible to design a wide city full of parks and green areas as also nice huge palaces, usually done in Neo Classicism and "Eclectic" Style, but there are also amazing samples of Art Deco, Art Nouveau, Neo Classicism, Advanced Contemporary and a local style which was the reply to French trend: The Neo Colonial style.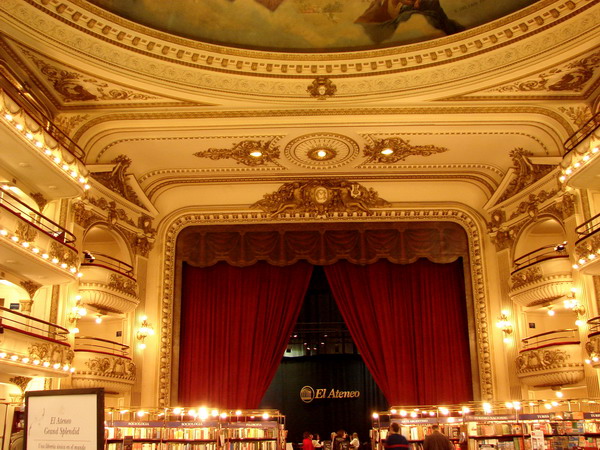 We are going to see many architecture jewels and the not-to-miss tourist places of Buenos Aires in a private whole-day architecture city tour in Buenos Aires. This tour is not exclusive for Architects and the depth of the contents is related to your interests. We can happily explore the city checking the sights of beautiful buildings and go only over requested technicalities.

Do you want to go deeper on this private architecture tour Buenos Aires? You can scroll down, if not, you can Book Now!
















Back to Suggested tours
Home
Go to Next Page (History Tour) 
Ask for a personal City Tour 
Customer References
Share this page with a Friend
Know more About Me
Important: This is a so complete and very useful site, don't lose anything, use the SITE MAP 
Why Buenos Aires is so unique in terms of Architecture?, How a mud village became  an urban net of 12 million people? Which are the trends we can find in Buenos Aires?.

The reasons of the relevance of Buenos Aires is a combination of many factors: We have a social class which was running the Country and was extremelly rich. This "establishment", was in love for Paris to a point they were spending more time there than in their own city. Paris was the cultural lighthouse of the World and very soon these people wished to bring its improvements and beauty to this southern lands. By the other hand, the city in the late nineteenth century was still small, the massive immigration came around 1880's and later. Buenos Aires was a big city but nothing compared to the size it got. The colonial looking was almost completely deleted, big avenues and parks were developed. The public budget paid expropiations, park developments and advances, and private budget essencially paid for big mansions and maussoleums. Little farms areas became palatial residential areas, ranches became public parks, zoos and botanical gardens, coaster drives at North and South appeared too. Buenos Aires was quickly differentiating from the rest of the country and the continent. The architects involved were essencially European (French, Italian, Belgium) and they brought the Neoclassical look of the Paris of South America, the largest Opera House of the world was coming out in order to replace the "obsolete" one, everything had to be Parisian, chic and imposing. But at the same time there was a reply (from the entrails of the Establisment) trying to reverse and go back to the Spanish rooths: That was a trend named Neo Colonial, usually applied to houses but wih a couple of large impressive buildings. Any architectural tour to Buenos Aires should show some of these constructions, which many times refers to American Neo Barroque.

Meantime, out of the range of the Paris of South America, the city was growing and absorbing neighboring cities, like Belgrano, Flores or Caballito. The European style of construction was there, but mixed with old farms, and the structures were usually a little bit more modest.

Art Nouveau, Art Deco and Rationalism times

Unlike Europe, the Art Nouveau and Art Deco where not considered by the local establishment as "appropriated" styles although you will see many buildings in these styles (But proportionally many more mausoleums according to the appearance of those styles and the natural times of that first "purist" generation). Some of them are tributes to Gaudi style buildings of Barcelona while others are unique samples of personal styles of "unknown" Italian architects. There are two masterpieces (one in Art Deco and the other in Art Nouveau) in the same block and by the other hand Buenos Aires beat many times the record of tallest building of Latin America. One of those skyscrapers was built in a particular style detached from Art Nouveau, other become a World Prize developed in Rationalism. In a short Avenue it is possible to appreciate the evolution of architecture from Eclectic Neoclassical to Rationalism. We have the second nicest bookstore of the world which is a well done mix of Art Deco at the facade with the most pure horseshoe Italian Opera House. The samples of these three styles all around the city and We can discover them in this architecture city tour Buenos Aires!
New techniques for building classic icons of the 20's (coming soon!)
Brutalism and Contemporary times
In addition to the "hand of God", the hand of Buenos Aires