COVID-19 Protocol for Private tours Buenos Aires
COVID-19 Protocol for private tour Buenos Aires

As a private tour guide Buenos Aires I have elaborated this protocol for the COVID-19 period, based and following the legal requirements. I think you will be here when the vaccine had fixed the issue, but I think you deserve to know I'm taking all the requirements. By the way Argentina will be one of the first countries in getting the Oxford based vaccine because we are the manufacturers for Latin America. This will happen on December, at the same time than the States and Europe. If there were relevant News about COVID-19 in Argentina I will publish also on this page.

The first recommendation is to use private transport or walking, avoiding public transportation. Take in mind that in Buenos Aires, the private transfers have a quite reasonable.
I usually hire as bigger cars as possible with tall roofs and they would be naturally ventilated.
As the transports I use are always with legal permissions and licenses, they follow any COVID-19 Protocol.

BUT THE MOST IMPORTANT: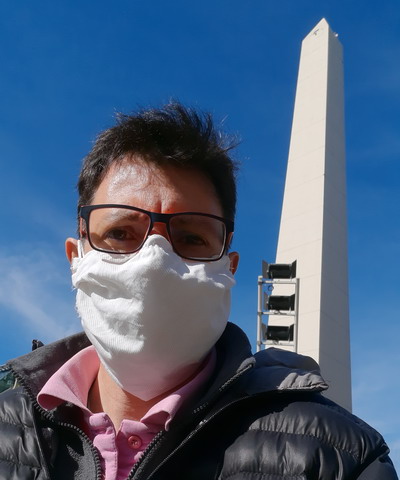 I want to be as safe as you, so I will take all the measures required even also they are over the legal requirements, the COVID-19 Protocol for private tour Buenos Aires is very complete but if it were necessary I will work over it.
I am an obsessive person, methodic and meticulous. In a situation like this, My terrible defect finally became useful!

I work with trusty people who will take care of themselves and will do their job even when we don't see them.

None of the people I may hire for driving (I bring my tours personally so no extra guides) is desperate for the payment, so they will not put their lives or yours at risk.

If you don't follow the rules, I will not hesitate in cancel the tour.

I will listen your comments because is not only about cover the technical requests, is to deliver you tranquility, I want you to enjoy the time and not to be worried about your safety.

I will bring some basic -but useful- chinstrap in case you didn't bring it.


Bellow you will find the formal COVID-19 Protocol for private tour Buenos Aires and the eventual transfer required.

COVID-19 Protocol for private tour Buenos Aires according to the Department of Tourism of Buenos Aires

- Before the tour, the Customers should bring a sworn declaration about their health condition, in my case I will trust in your Word.
- The eventual transport we would use will be washed and clean before the service. In addition to this I will also spray the interior over the already washed, and anytime we feel it's necessary.



- Itinerary will be as always flexible and customized, I will work to program it in order to avoid crowds.
- Remember it is a private tour so only you and your team will be in the vehicle except the drive and me.
- Any paper, map or ticket will be replaced by digital formats
- No sharing elements like huts, glasses, sun umbrellas, etc.
- Isolated meeting points and outdoors ones if there were possible
- Consider in the itinerary clean washrooms (legal requirement, seriously)
- I will bring a digital thermometer mostly for your tranquility. (not included in the formal protocol)
- Introductions and planning must be done in the vehicle or outdoors and not at lobbies or terminals (legal requirement)
- Await of the Customer when is picked up at the hotel or apartment should be done outside of the building (I think I will not do this but as I mentioned before, I will set an isolated meeting point at the lobby or close to the entrance. This is not only good for me is good for both due to we are avoiding crowds).
- According to protocol, I must check you have all the preventive elements (chinstrap at least) and you are using appropriately, which means covering your nose and not under it.
- Obviously no shacking hands or hugging, we must keep social distance of at least 4 feet. I will suffer this, I'm latino, love shacking hands, being friendly, etc. No way.
- The protocol recommends to not visit closed spaces and crowded areas, that's the reason why I will customize the itinerary in order to keep us safe and lonely (I usually do that, is part of my job, It's a private tour!)
- Keep distance from other groups or Tourists
- Frequent cleaning of elements like ball pens, glasses and similar (If I keep this clean, I cannot deliver "visitors" to you)
- In case of a suspected case, I will have the contact number and addresses of sanitary places.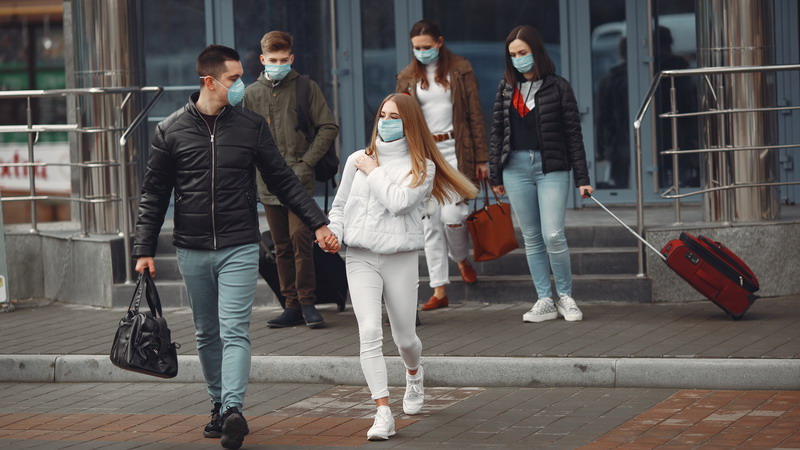 Transport

- The COVID-19 Protocol for private tour Buenos Aires requires that usable seats must be separated, in our case, as it is a private tour, is not necessary between the members of the group, but I will be separated, and the driver will be isolated behind the mandatory plastic firm. (This is because no one can stay at less than 4 feet from the driver)
- Customers should use always the same seat as also me. In this case, a private tour in Buenos Aires, you can switch seats because you spend all the time together, but I will keep the same separated seat.
- The gel alcohol provided shouldn't be touch by the Customers, only by me applying it any time you request, plus any time we return to the transport.
- I should stay looking forward, sat, and not facing you (legal request).
- Obviously the driver, me and you must use chinstrap (I will use plastic mask too).
- Windows must be open the whole time.
- In case of detecting symptoms as the driver as me we must have a specific emergency number and a list of hospitals ready to receive the suspicious case.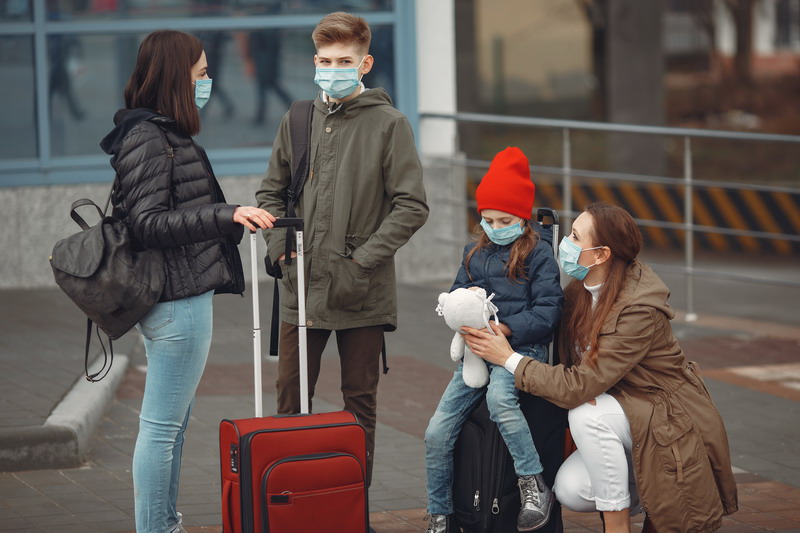 As you can see this is a very complete and detailed protocol, and I improved a little bit it. I wish we can do tours without need of this, in facts, in this very second I'm typing (Aug 12th, 8 pm) the President of Argentina is announcing we are going to manufacture here the Oxford vaccine. This should mean that for the Boreal winter (our summer) we should be clean of this stuff.

Status at Aug 2020 for COVID-19 in Argentina:

Until now we are below 6.000 victims and we still doing the longest quarantine of the World with 150 days for Buenos Aires and Greater Buenos Aires.
We will manufacter the Oxfor Vaccine and it will be ready for December, at the same time than Europe and the States.
We are also testing the Pfizer Vaccine, so we will also one of the countries in using it.
We are one of the two countries with respirator factories.
We developed a special chinstrap recyclable with 100 % of efectivity at a very low cost.
We are pioneers on plasma method due to previous diseases we had to face before.


f you want to receive extra info or help for your trip just contact me.