My Friends
This People is here because in their different cities and countries, they share my passion for Service and my Personal Commitments, we have no commercial or legal connection and I don't get any commission or fee for suggesting them, I just recommend them because I think is good for everybody to keep the good Friends in South America connected to each other and is also good to provide you as a Customer, a net with the same quality of Service. You can meet them clicking in the map or also scrolling down.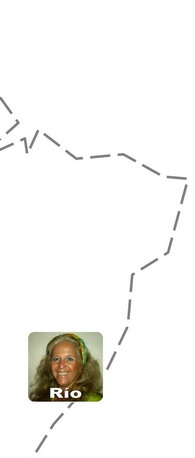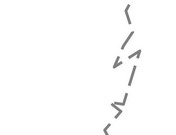 Neyla Bontempo & Gerardo Millone Your Friends in Río, Brazil
What Neyla and Gerardo could bring to you in Río? A passionate, warm and experienced Service, joining you in one of the most beautiful and brillant cities of the world. Do you want to know more about them? Ok!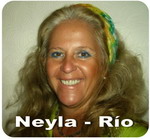 About Neyla: She have been living or travelling across the world: She lived in Italy, Arabian Emirates, Argentina, Usa, and of course her beloved Brazil, she also travelled to Mexico, Chile, Austria, England, Denmark, Holland, Portugal, France, Lebanon, Switzerland, Paraguay, Uruguay, Guatemala and Venezuela . So, she easy knows what do you need when you want to meet a city. She is dedicated, organized and she has been working as Guide Tour Company so many years. She speaks your language or at least, some language you know, I'm sure. Do you want to try? : Portuguese, English, Italian, Spanish, French. You can contact Neyla directly or check her site: www.tourguideneyla.com   her CV is absolutelly impresive, and she is absolutelly kind and dedicated, that's the real reason why I trust in her.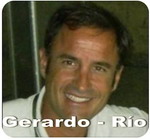 About Gerardo: He is a "che" (Argentinean), and he is a kind person, dedicated to bring to his/hers Customers his best, all the time. He is continuously doing researchs about interesting stuffs for Customers (Check his article about the Brazilian Coffee). He owns an informative site (www.oguialegal.com ) and a personal one (www.guideinriodejaneiro.com  ) from where he offers is Private Guide Services. Gerardo's researchs allows him to show Río in a very personal manner, jumping over turistic circuit and make you feel the city and its surroundings in the same way that made fall in love with that nice city. 

Héctor Medina, Your Friend in Santiago and Valparaíso, Chile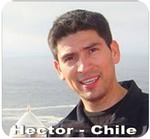 Héctor is a trusty entrepreneur that is on the top of private tour guides recommendations in most of traveller's forums. He and his team manages many languages and they are absolutelly pride of the local taste they provide to their tours and activities. In facts, the slogan of Hector's company is "In Chile do what chileneans do!". Hector provides services for do many activities in Santiago and Valparaiso's sourrundings, and also have an excellent transfer connection for cruise passengers between Valparaiso and Santiago, the beautiful capitol of Chile. He also provides incredible outdoors activities in his new and safe vehicules. So, as he says, being in Chile, do as chilenean way, with a chilenean Friend!! You can contact him at  www.privatetourguidechile or  hectortourservice@gmail.com


Edson, Your Friend in Iguazú Falls

Edson had been working in Iguazú Falls since so many years, he is friend of Neyla (Río de Janeiro) and me. Edson is ready to join you across the beauty of Iguazú Falls. He is well known by his dedication to his Customers, focused on details and helping you to enjoy whole the beauty of that enormous nice place. Joining modern service and  interaction, he seeks originality and steer away from the predefined models  existing in the market. He will listen to you to find your best tailored tour,  from a simple tour to a completely whole day and differentiated one. He speaks English, Italian, German and Spanish. You can check more about Edson writting to him to iguassufallstour@gmail.com 


Recommend this site to a Friend
Go to Next Page don´t lose Useful Tips!!
Contact me or
Know more About me
Home
Customer References
Sure that you got all that you need at Buenos Aires? Check the Site Map