Personal COMMITMENT
In a world full of impersonal companies, you will meet a person.

I will give you the best of me and the city, because for me, this is not just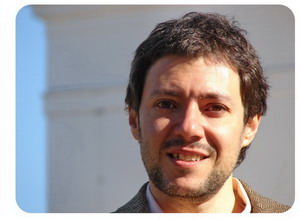 work but rather a way of life. I am a private tour guide for Buenos Aires because I love this city and I also love meeting people from other countries and cultures. And so, instead of "company policies" I developed here what I call my personal commitment:
- To bring my best or nothing. I'll give you only my best. No automated responses, no boredom. Passion only. If I feel I wouldn't bring you my best by any reason I prefer to not accept the job.

- The Truth or nothing. If it happen that I do not to know the answer to one of your questions, I will look it up and return with the story. Buenos Aires is full of amazing real stories I don't need to invent as I don't need (neither you) to know all possible opening dates of statues and monuments.

- Honest places to visit and shop. I will not take you to a store or a site just because I'm getting a commission from them – I will only take you to those places I'm certain you will enjoy and where you'll find exactly what you're looking for. This strongly applies to the places where we go for lunch, your food experience is absolutelly important to me. I use to join my Customers where I go with my Family.

- Authenticity. You want something different, real, and truly about the city and the country you're visiting. The best way I have to respect your wish is respecting myself and doing my job. I wouldn't change the history, the numbers of the economy or my beliefs for keep you happy, and believe, you neither want that.

- Fair price. Your main Added Value here is that you are hiring a Person; not a service, not a data provider.  And as much as I'd love to, I can't give away my work because, well, I do have to make a living. The idea is that you and I can work out the best price in accordance to the particular service required, considering its contents and duration. We'll both be satisfied! Anyway my rates use to be pretty bellow the average.
Contact me
See my tours
Home 
Recommend this site to a Friend
Customer References  

















...